Bible Verses About
LGBTQ+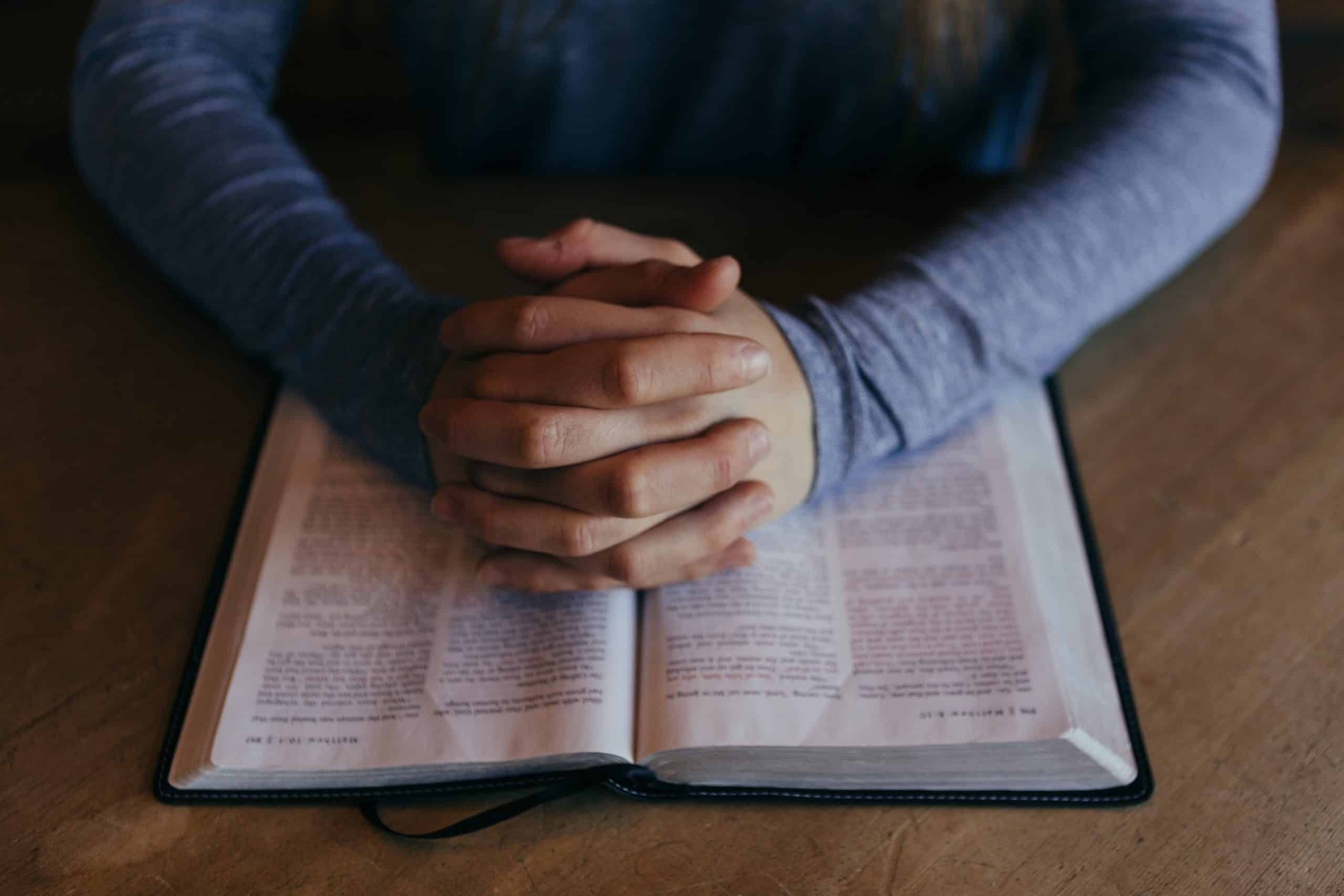 God Created Every Human Being, Even the Pre-born
For you formed my inward parts; you knitted me together in my mother's womb. I praise you, for I am fearfully and wonderfully made. Wonderful are your works; my soul knows it very well. My frame was not hidden from you, when I was being made in secret, intricately woven in the depths of the earth. Your eyes saw my unformed substance; in your book were written, every one of them, the days that were formed for me, when as yet there was none of them.
---
You clothed me with skin and flesh, and knit me together with bones and sinews. You have granted me life and steadfast love.
---
But as he considered these things, behold, an angel of the Lord appeared to him in a dream, saying, "Joseph, son of David, do not fear to take Mary as your wife, for that which is conceived in her is from the Holy Spirit."
---
Know that the Lord is God. It is he who made us, and we are his; we are his people, the sheep of his pasture.
---
The Lord said to him, "Who makes a man able to talk? Who makes him unable to hear or speak? Who makes him able to see? Who makes him blind? It is I, the Lord."
---
Thus says the Lord, your Redeemer, who formed you from the womb: 'I am the Lord, who made all things, who alone stretched out the heavens, who spread out the earth by myself."
---
How terrible it will be for anyone who argues with his Maker! He is like a broken piece of pottery lying on the ground. Does clay say to a potter, "What are you making?" Does a pot say, "You don't have any skill?" How terrible it will be for anyone who says to his father, "Why did you give me life?" How terrible for anyone who says to his mother, "Why have you brought me into the world?" The Lord is the Holy One of Israel. He made them. He says to them, "Are you asking me about what will happen to my children? Are you telling me what I should do with what my hands have made?"
---
But now, O Lord, you are our Father; we are the clay, and you are our potter; we are all the work of your hand.
All Humans Have Value Because of God
So God created man in His own image, in the image of God he created him; male and female he created them.
---
The Spirit of God has made me, and the breath of the Almighty gives me life.
---
Your hands made me and formed me.
Whoever sheds the blood of man, by man shall his blood be shed, for God made man in his own image.
---
You shall not murder.
---
Do not kill the innocent and righteous.
---
If men struggle with each other and strike a woman with child so that she gives birth prematurely, yet there is no injury, he shall surely be fined as the woman's husband may demand of him, and he shall pay as the judges decide. But if there is any further injury, then you shall appoint as a penalty life for life, eye for eye, tooth for tooth, hand for hand, foot for foot, burn for burn, wound for wound, bruise for bruise.
God Gives Life and Purpose to the Pre-born
He will be filled with the Holy Spirit, even from his mother's womb.
---
When Elizabeth heard the greeting of Mary, the baby leaped in her womb. [And she exclaimed,] "when the sound of your greeting reached my ears, the baby in my womb leaped for joy."
---
The Lord called me from the womb … formed me from the womb to be his servant.
---
But God set me apart from the time I was born. He showed me his grace by appointing me.
---
Blessed be the God and Father of our Lord Jesus Christ, who has blessed us in Christ with every spiritual blessing in the heavenly places, even as he chose us in him before the foundation of the world, that we should be holy and blameless before him.
All Children (Including the Pre-born) Are Gifts From God
Behold, children are a heritage from the Lord, the fruit of the womb a reward. Like arrows in the hand of a warrior are the children of one's youth. Blessed is the man who fills his quiver with them!
---
Before I formed you in your mother's body I chose you. Before you were born I set you apart to serve me. I appointed you to be a prophet to the nations.
Advocate and Speak Up for the Lives of the Innocent
Speak up for those who can't speak for themselves. Speak up for the rights of all those who are poor.
---
Rescue those who are being taken away to death; hold back those who are stumbling to the slaughter. If you say, "Behold, we did not know this," does not he who weighs the heart perceive it? Does not he who keeps watch over your soul know it, and will he not repay man according to his work?
---
Pure and undefiled religion before our God and Father is this: to look after orphans and widows in their distress and to keep oneself unstained by the world.
---
Learn to do good; seek justice, correct oppression; bring justice to the fatherless, plead the widow's cause.
---
In you the orphan finds mercy.
---
Cursed is he who distorts the justice due an alien, orphan, and widow.
---
God makes a home for the lonely; He leads out the prisoners into prosperity.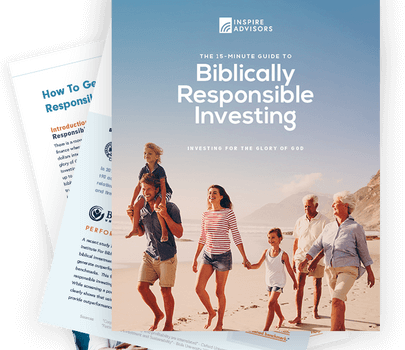 Biblically Responsible Investing Guide
Learn how to avoid investing in companies that engage in un-Biblical activities.
From the creation of man and woman in Genesis to the condemnation of the wicked in Revelation, many Bible verses about LGBTQ+ warn against sexual immorality. Although scripture does not explicitly mention "LGBTQ", it informs our identity in relation to Christ, asking us to deny our innate desires and follow Him.

While the world (along with some Christian communities) fiercely champion the LGBTQ+ movement, our identity must be found in God, not a myriad of sexual identities. That doesn't mean we must come before Him already perfected. Instead, He asks us to bring our hearts — full of desire and sin — before Him, so He can gently transform us to look more like Christ.
Explore Bible Verses About LGBTQ+
God Created Man and Woman
So God created man in His own image, in the image of God he created him; male and female he created them.
---
Have you not read that He who created them from the beginning made them male and female?
What Is God's Design for Marriage?
God created man in His own image, in the image of God he created him; male and female he created them. And God blessed them. And God said to them, "Be fruitful and multiply and fill the earth and subdue it, and have dominion over the fish of the sea and over the birds of the heavens and over every living thing that moves on the earth."
---
Therefore a man shall leave his father and his mother and hold fast to his wife, and they shall become one flesh.
---
But at the beginning of creation God made them male and female. For this reason a man will leave his father and mother and be united to his wife, and the two will become one flesh. So they are no longer two, but one flesh. Therefore what God has joined together, let no one separate.
---
But because of the temptation to sexual immorality, each man should have his own wife and each woman her own husband.
---
For the husband is the head of the wife even as Christ is the head of the church, His body, and is Himself its Savior. Now as the church submits to Christ, so also wives should submit in everything to their husbands. Husbands, love your wives, as Christ loved the church and gave Himself up for her, that He might sanctify her, having cleansed her by the washing of water with the word, so that He might present the church to Himself in splendor, without spot or wrinkle or any such thing, that she might be holy and without blemish.
---
In the same way husbands should love their wives as their own bodies. He who loves his wife loves himself. For no one ever hated his own flesh, but nourishes and cherishes it, just as Christ does the church, because we are members of His body. "Therefore a man shall leave his father and mother and hold fast to his wife, and the two shall become one flesh." This mystery is profound, and I am saying that it refers to Christ and the church. However, let each one of you love his wife as himself, and let the wife see that she respects her husband.
---
Keep on loving one another as brothers and sisters. Do not forget to show hospitality to strangers, for by so doing some people have shown hospitality to angels without knowing it. Continue to remember those in prison as if you were together with them in prison, and those who are mistreated as if you yourselves were suffering. Marriage should be honored by all, and the marriage bed kept pure, for God will judge the adulterer and all the sexually immoral. Keep your lives free from the love of money and be content with what you have, because God has said, "Never will I leave you; never will I forsake you."
Where Does the Bible Say Homosexuality Is a Sin?
Or do you not know that wrongdoers will not inherit the kingdom of God? Do not be deceived: Neither the sexually immoral nor idolaters nor adulterers nor men who have sex with men nor thieves nor the greedy nor drunkards nor slanderers nor swindlers will inherit the Kingdom of God. And that is what some of you were. But you were washed, you were sanctified, you were justified in the name of the Lord Jesus Christ and by the Spirit of our God.
---
But whoever is united with the Lord is one with him in spirit. Flee from sexual immorality. All other sins a person commits are outside the body, but whoever sins sexually, sins against their own body. Do you not know that your bodies are temples of the Holy Spirit, who is in you, whom you have received from God? You are not your own; you were bought at a price. Therefore honor God with your bodies.
---
Do not have sexual relations with a man as one does with a woman; that is detestable … Do not defile yourselves in any of these ways, because this is how the nations that I am going to drive out before you became defiled.
---
If a man has sexual relations with a man as one does with a woman, both of them have done what is detestable. They are to be put to death; their blood will be on their own heads.
---
And there were also male cult prostitutes in the land. They did according to all the abominations of the nations that the Lord drove out before the people of Israel … He expelled the male shrine prostitutes from the land and got rid of all the idols his ancestors had made.
---
Therefore God gave them over in the sinful desires of their hearts to sexual impurity for the degrading of their bodies with one another. They exchanged the truth about God for a lie, and worshiped and served created things rather than the Creator — who is forever praised
---
Because of this, God gave them over to shameful lusts. Even their women exchanged natural sexual relations for unnatural ones. In the same way the men also abandoned natural relations with women and were inflamed with lust for one another. Men committed shameful acts with other men, and received in themselves the due penalty for their error. Furthermore, just as they did not think it worthwhile to retain the knowledge of God, so God gave them over to a depraved mind, so that they do what ought not to be done.
---
Although they know God's righteous decree that those who do such things deserve death, they not only continue to do these very things but also approve of those who practice them.
---
If by turning the cities of Sodom and Gomorrah to ashes He condemned them to extinction, making them an example of what is going to happen to the ungodly; and if He rescued righteous Lot, greatly distressed by the sensual conduct of the wicked.
---
Though you already know all this, I want to remind you that the Lord at one time delivered His people out of Egypt, but later destroyed those who did not believe. And the angels who did not keep their positions of authority but abandoned their proper dwelling—these he has kept in darkness, bound with everlasting chains for judgment on the great Day. In a similar way, Sodom and Gomorrah and the surrounding towns gave themselves up to sexual immorality and perversion. They serve as an example of those who suffer the punishment of eternal fire. In the very same way, on the strength of their dreams these ungodly people pollute their own bodies, reject authority and heap abuse on celestial beings.
---
Now we know that the law is good, if one uses it lawfully, understanding this, that the law is not laid down for the just but for the lawless and disobedient, for the ungodly and sinners, for the unholy and profane, for those who strike their fathers and mothers, for murderers, the sexually immoral, men who practice homosexuality, enslavers, liars, perjurers, and whatever else is contrary to sound doctrine.
---
The two angels came to Sodom in the evening, and Lot was sitting in the gate of Sodom. When Lot saw them, he rose to meet them and bowed himself with his face to the earth and said, "My lords, please turn aside to your servant's house and spend the night and wash your feet. Then you may rise up early and go on your way." They said, "No; we will spend the night in the town square." But he pressed them strongly; so they turned aside to him and entered his house. And he made them a feast and baked unleavened bread, and they ate. But before they lay down, the men of the city, the men of Sodom, both young and old, all the people to the last man, surrounded the house. And they called to Lot, "Where are the men who came to you tonight? Bring them out to us, that we may know them.
---
Then the men said to Lot, "Have you anyone else here? Sons-in-law, sons, daughters, or anyone you have in the city, bring them out of the place. For we are about to destroy this place, because the outcry against its people has become great before the Lord, and the Lord has sent us to destroy it."
---
But as for the cowardly, the faithless, the detestable, as for murderers, the sexually immoral, sorcerers, idolaters, and all liars, their portion will be in the lake that burns with fire and sulfur, which is the second death.
What Is Our Identity in Christ?
Therefore, if anyone is in Christ, he is a new creation. The old has passed away; behold, the new has come.
---
I have been crucified with Christ. It is no longer I who live, but Christ who lives in me. And the life I now live in the flesh I live by faith in the Son of God, who loved me and gave Himself for me.
---
Put on the new self, created after the likeness of God in true righteousness and holiness.
---
We know that our old self was crucified with him in order that the body of sin might be brought to nothing, so that we would no longer be enslaved to sin.
---
When they kept on questioning Him, He straightened up and said to them, "Let any one of you who is without sin be the first to throw a stone at her." Again He stooped down and wrote on the ground. At this, those who heard began to go away one at a time, the older ones first, until only Jesus was left, with the woman still standing there. Jesus straightened up and asked her, "Woman, where are they? Has no one condemned you?" "No one, sir," she said. "Then neither do I condemn you," Jesus declared. "Go now and leave your life of sin."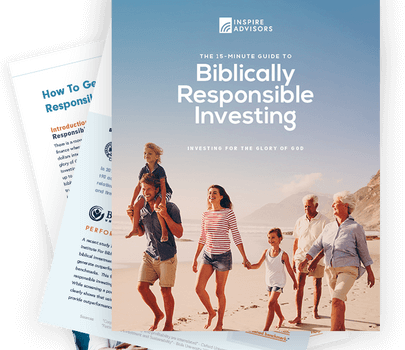 Biblically Responsible Investing Guide
Learn how to avoid investing in companies that engage in unbiblical activities.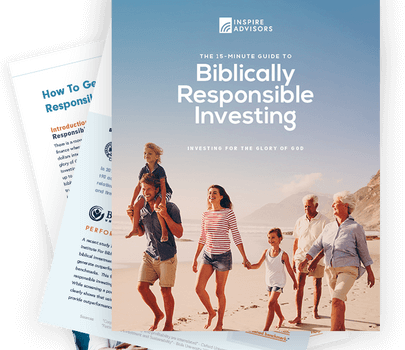 Biblically Responsible Investing Guide
Learn how to avoid investing in companies that engage in un-Biblical activities.